Why RUC?
Charging by the mile, rather than by the gallon of gas or an annual vehicle registration fee, harmonizes transportation funding with climate policy objectives and efforts to bring greater equity to transportation taxation. RUC preserves the user-pay, user-benefit funding approach, giving all drivers a way to contribute based upon how much we use the roads.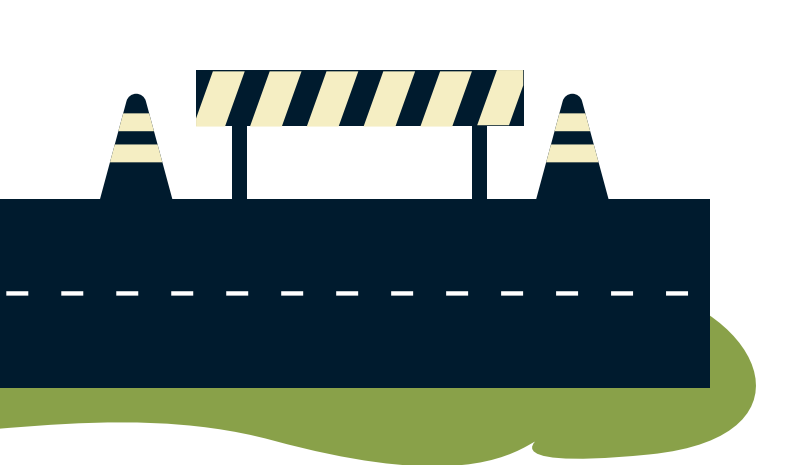 The gas tax is dedicated to fund our roads and bridges under the state constitution
The construction and maintenance of highways is currently funded through a state gas tax of 49.4 cents per gallon that drivers pay at the pump.
Washington state requires that all light-duty cars and trucks meet zero emissions standards by 2035
As more of the cars on our roads are electric or more fuel-efficient, funding from the gas tax is expected to decline. In order to generate current levels of revenue, the gas tax would need to increase by 1.7 cents per gallon, per year between now and 2040. This would result in the gas tax reaching $1 per gallon by 2040.
RUC 101
Check out the video below to learn more about what RUC is and how it could work for Washington.
RUC 101

Why RUC?
RUC preserves the fairness that the gas tax once embodied:

only pay for the miles you drive regardless of your vehicle type

RUC is built for a sustainable future

by helping fund our critical infrastructure while we transition away from fossil fuels for transportation

RUC is a reliable funding source

for necessary road maintenance and upkeep over the long-term
A RUC re-establishes fairness in how to fund our roads
When the gas tax was created decades ago it was based upon a simple principle of user pays, user benefits. However, as cars become more fuel efficient and don't use gas, the gas tax has become a some users pay, all users benefit model.
RUC returns us to the user pays, user benefits principle.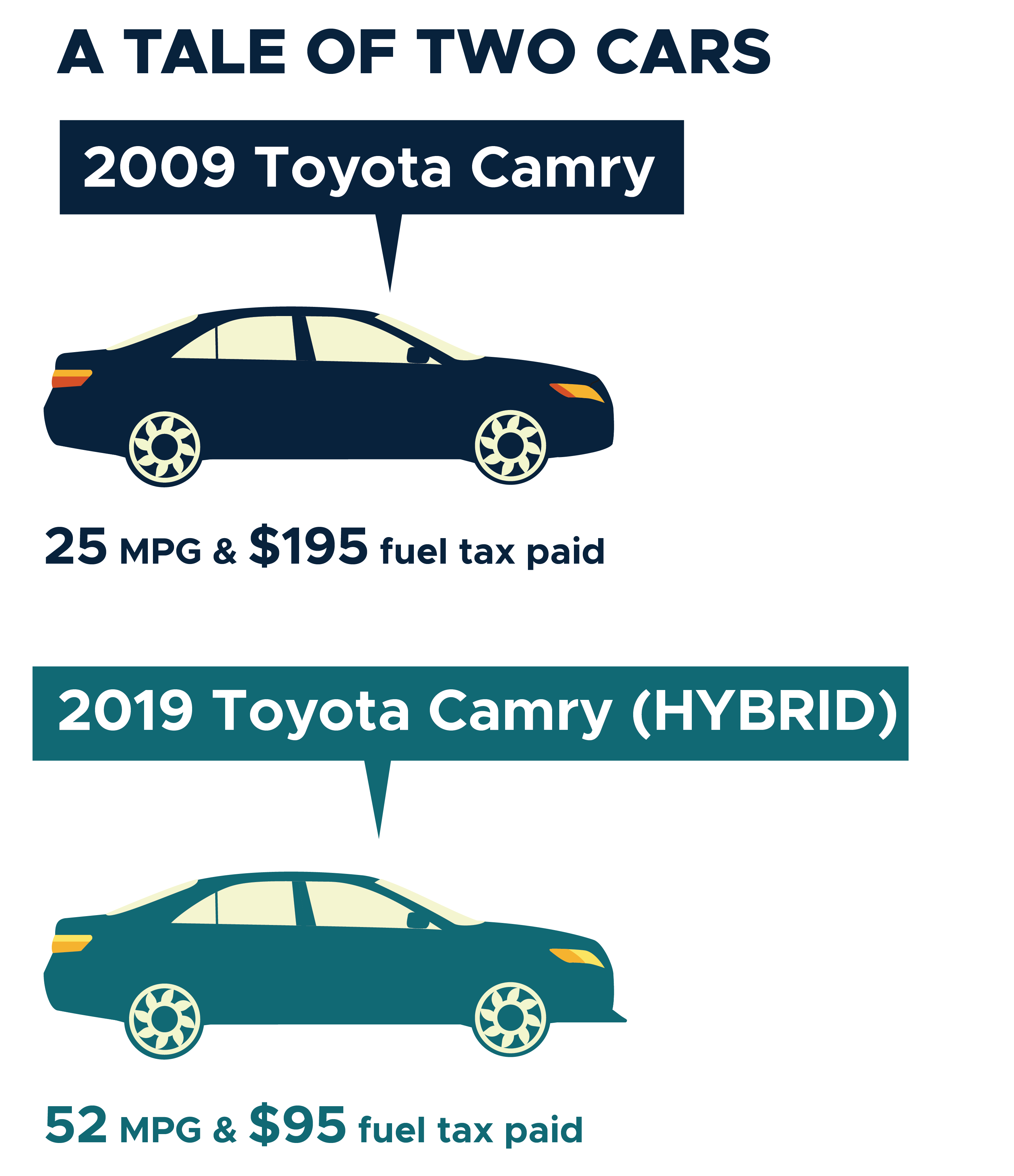 RUC HARMONIZES CLIMATE & ROAD FUNDING POLICIES
Under the current gas tax, Washington state depends on the continued consumption of fossil fuels to fund our roads. RUC would provide funding for critical transportation infrastructure without the dependency on fossil fuels by replacing a tax based on the number of gallons of gas consumed with one based on the number of miles driven.
As a means of furthering Washington state's environmental goals, RUC can also help incentivize a transition to high-efficiency and electric vehicles by offering it as an alternative to the EV and hybrid flat fees ($225 and $75 respectively), and/or with a reduced introductory per-mile rate.
Click a policy area to learn more about the issue
Transportation funding and climate policy objectives: